Medidata's DeskPad gives you the opportunity to promote your product or service to GPs right on their desk - for a full year.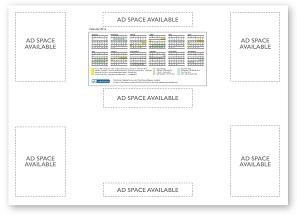 DeskPad is an A2, 26 leaf pad, published annually and delivered to GP's free of charge. It is a well-established product which GPs know and expect each year, with more than 70% of GPs saying they use their DeskPad at their consulting desk.*
With ad spaces starting from only $4,000 +GST, a DeskPad ad is very cost-effective compared with other print advertising mediums.
* Survey conducted by Medidata, Dec 2019